To guests from overseas,
The government announced they will open the border for  individual tourists after 11th October 2022. 
【Shinsyu wari special】
Accommodation discount for Nagano, Niigata, Toyama, Yamanashi, Shizuoka, Gunma, Saitama, Gifu, Aichi Ishikawa Fukui and Mie residents with your 3 times vaccination passport or PCR test result.
You will get max 5000 yen discount + 2000 yen voucher per person per night till 30th September 2022.
https://tabi-susume.com/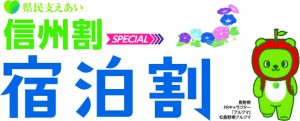 【Lift tickets discount】
Nagano ski resorts → 'Discover Shinsyu'  Half price in the weekdays ( till 15 th March )
https://www.snowlove.net/discover/
【Winter activity discount】
Max 5000 yen discount for winter activities as Ski&snowboard lesson, Backcountry tour, Snowshoe tour, Nojiri Lake fishing, and Onsen in Nagano.
https://www.snowlove.net/discover/
【Toll road discount passes from Tokyo Ski lesson, 
Selling 'Dora wari winter pass 2022' by NEXCO East. Our lodge is close to 'Toyota Iiyama', 'Shinanomachi' or 'Myoko kogen'.
https://www.e-nexco.co.jp/en/pressroom/head_office/2021/1126/00010532.html
Located in the heart of the  beautiful NAGANO mountain range in HONSHU JAPAN. Here is one of the best places for powder snow in the world. The perfect place for ski enthusiasts because of the 9 ski resorts all within a 1 hour drive from the lodge such as Myoko Kogen, Lotte Arai, Nozawa Onsen, Shiga kogen and many others. White Tree Lodge is located a easy 3 minute walk to Tangram ski circus which is connected to Madarao mountain resort. Tangram ski circus has some of the best tree runs and deep powder in japan for advanced people, a great place to get away from the crowded slopes, also kids friendly resort.  "See Powderhounds.com for Tangram and Madarao reviews"
Our location is great for sightseeing as the Snow monkey park, Zenkouji temple, historic city Kanazawa and more are easy accessible from the Lodge. 
We aim to be your second home!
We are a Japanese and Kiwi couple who have worked in many different winter season jobs and are now opening our own lodge since the winter of 2018. We love snow mountains and snowboarding. We fell in love with Japan, especially the winter season. We provide a cozy and unique Japanese experience. Come have a wonderful holiday with us!!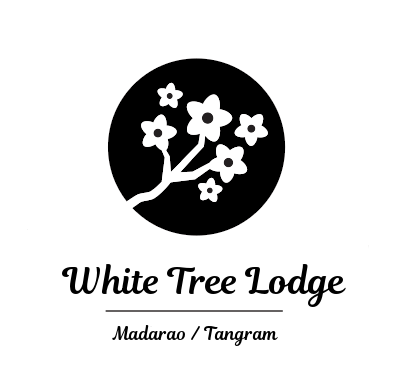 Japanese home experience in English
Best location for powder snow enthusiasts
Homemade Japanese dinner and daily English breakfast with fresh local ingredients
Free shuttle for restaurants, Tangram Onsen, check in & out
Our private family bath
Ski lesson in English
Dog friendly in the Log house
The perfect spot for couples / families / friends
All rooms provide a bathroom and toilet, newly renovated private family bath and a hot western style breakfast.
The dining bar serve apres drinks, we have craft beer on tap, Japanese whiskey, espresso coffees available. our lounge area offers a relaxing environment with board games, kids toys and Netflix.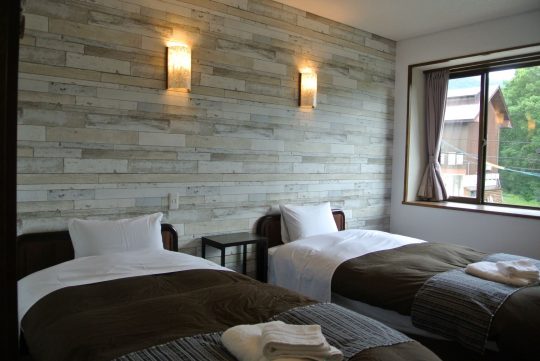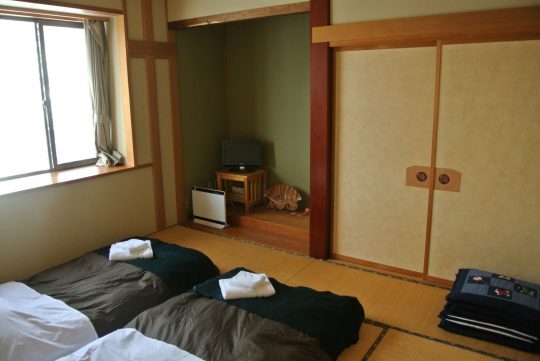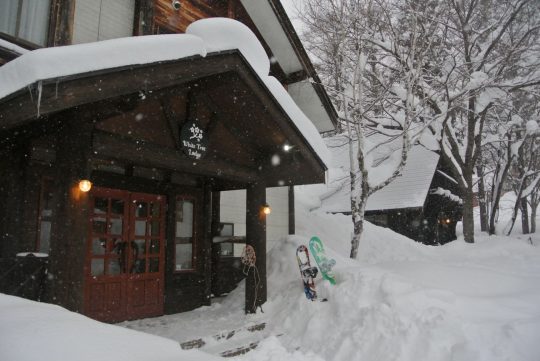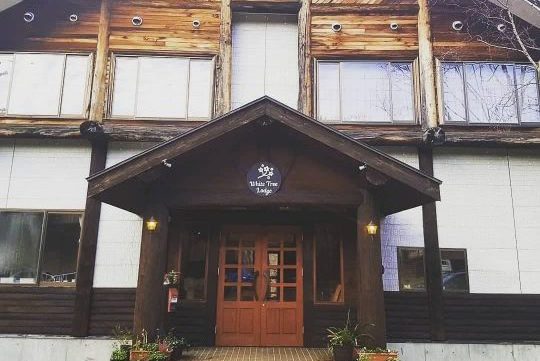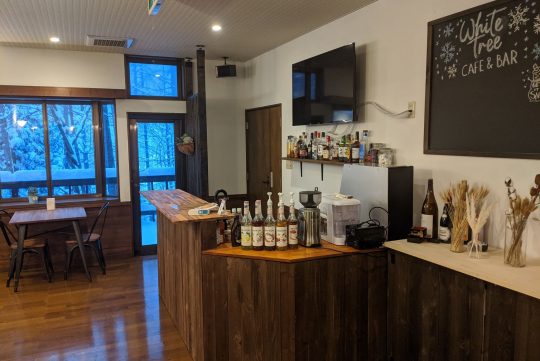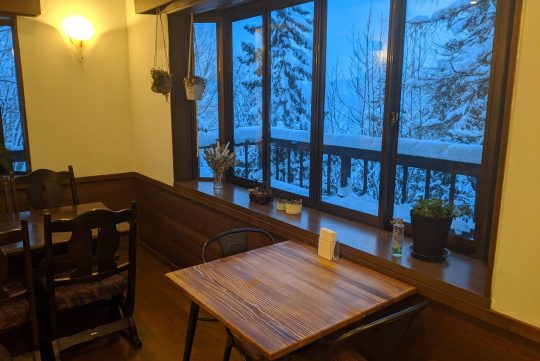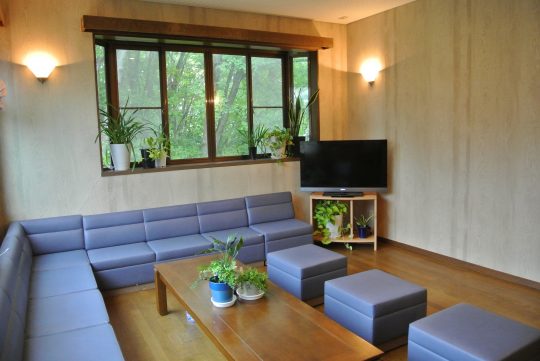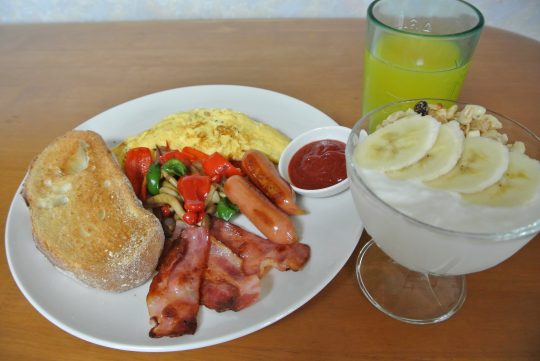 The perfect spot for families / groups
Provides you a cozy stay in self contained log house with a fire place, kitchen, private bathroom, TV and enough space for up to 10 people, dog friendly.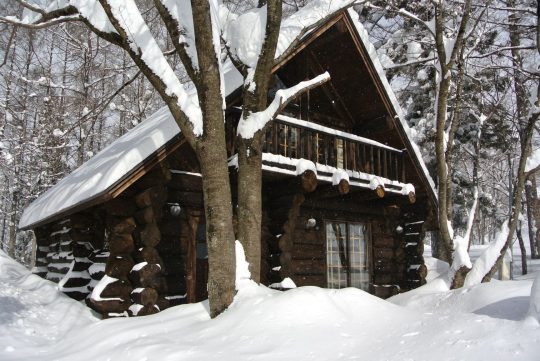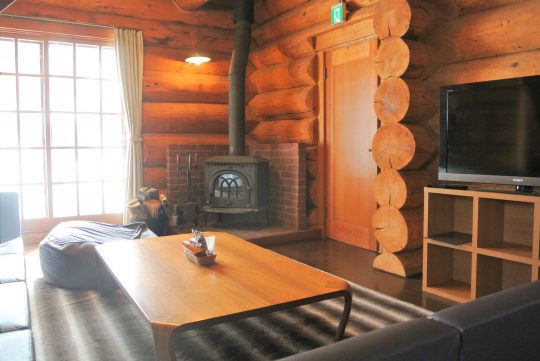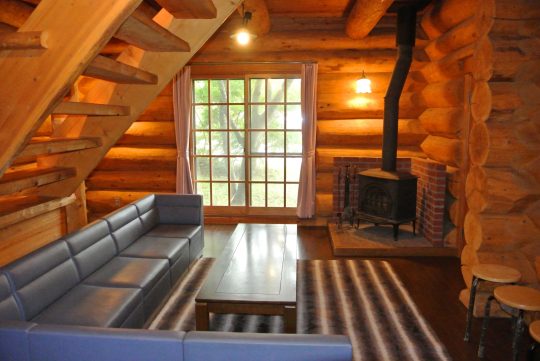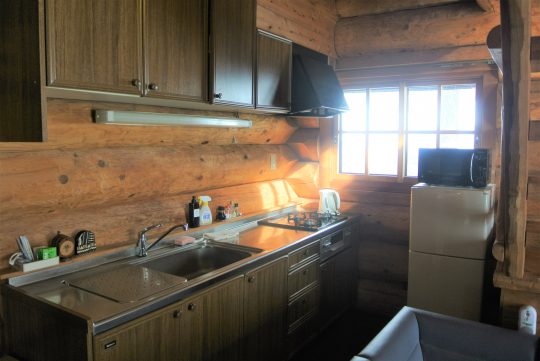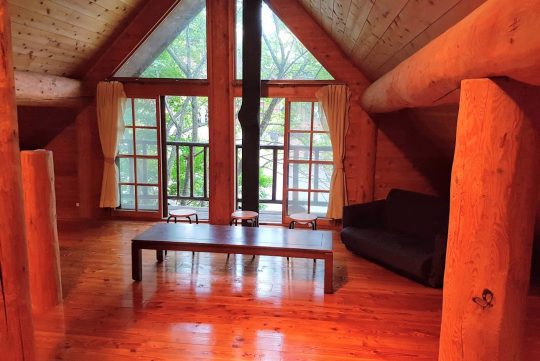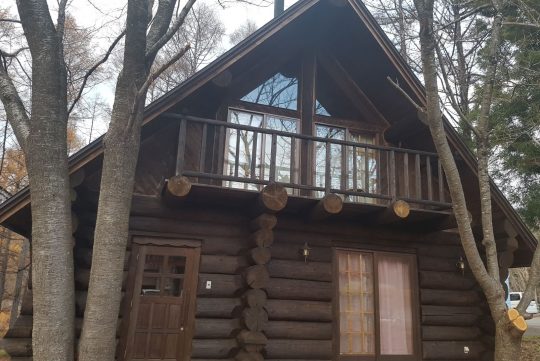 Contact : whitetree.madarao@gmail.com
Phone : +81262582227 +819090437557 English
Address : 2388-12 Furumi Shinano-machi Kamiminochi-gun Nagano
JAPAN 389-1302